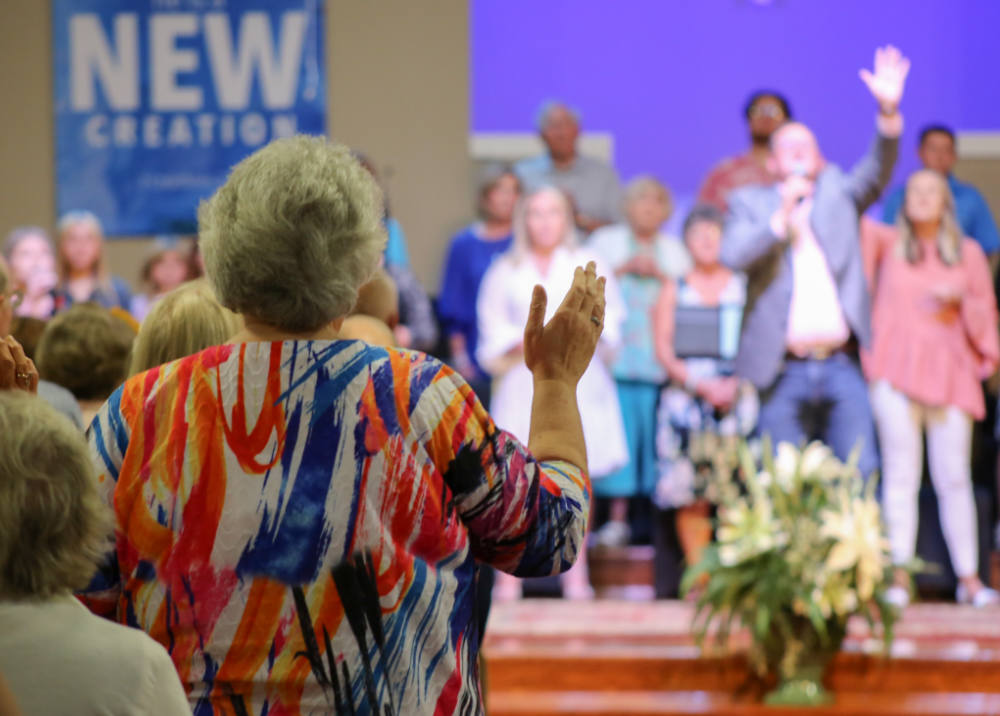 What is the Mission of our 12 Oaks Worship Ministry?
The Music Ministry at 12 Oaks Baptist Church exists to glorify God and exalt Jesus Christ. We seek to worship in spirit and truth, present the gospel through music, and allow members to use their gifts for God's glory. We have numerous opportunities for all ages to use and grow their talents. Please use the categories below for more information on each opportunity to connect.
Ways to Get Involved With Our Worship Ministry
The Worship Band plays weekly in the worship services and periodically in other services. Rotating positions are open by audition for high school students and adults who play guitar, bass, drums, and keyboard. Rehearsals are held weekly on Wednesdays and Sundays.
Our Worship Teams sing weekly in the worship services. Teams rehearse on Sundays together with the worship band during their rehearsal. Rotating positions are open.