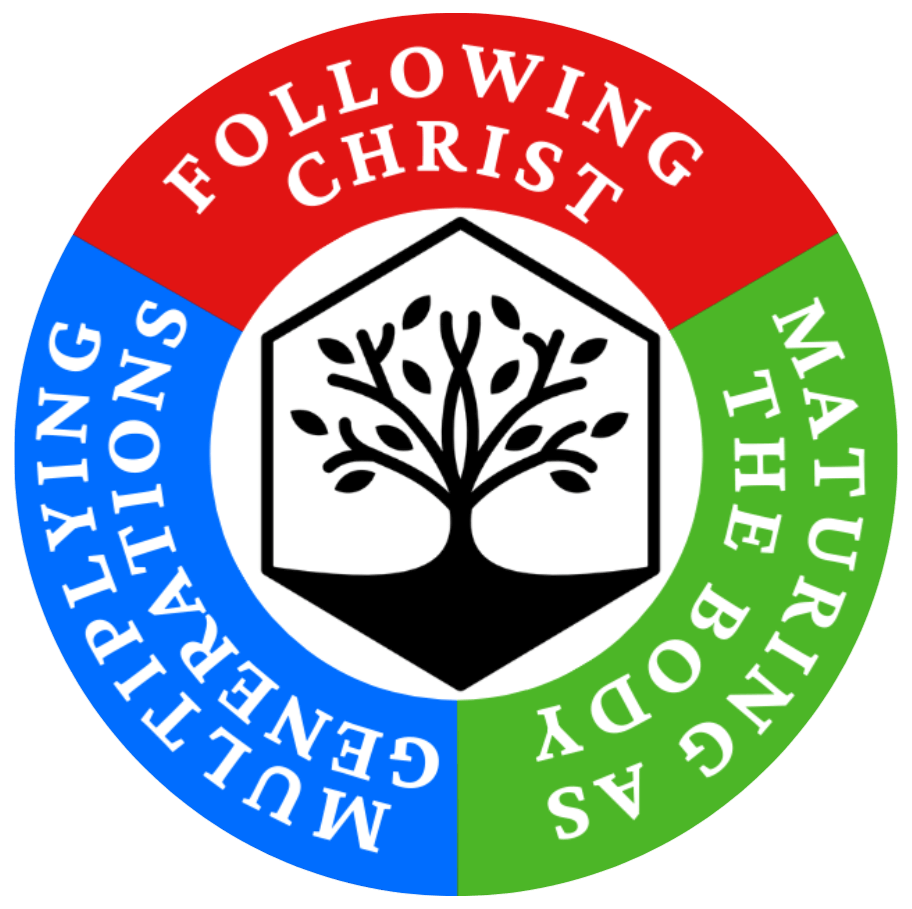 At 12 Oaks we aim to equip Kingdom citizens one person at a time until all have heard. We do this by embodying the habits of a disciple and passing them along in relationship: Following Christ (Personally loving God), Maturing as Believers (Living in community and loving one another), and Multiplying Generations of Disciples of Christ (Living on mission and loving the lost).
Surrendering: "I submit myself in loving service to King."
Abiding: "I apply the Word to life until it becomes a lifestyle."
Worshipping: "I do everything for the glory of God."
Gathering: "I give myself to others in relationship as Christ's body."
Equipping: "I make disciples with the life God has given me."
Loving: "I serve, care for, and encourage my brothers and sisters in Christ."
Multiplying Generations of Disciples
Living Sent: "I see lostness daily and among unreached people groups."
Inviting Along: "I initiate intentional relationships and conversations."
Proclaiming Christ: "I prepare myself as a witness to all people."