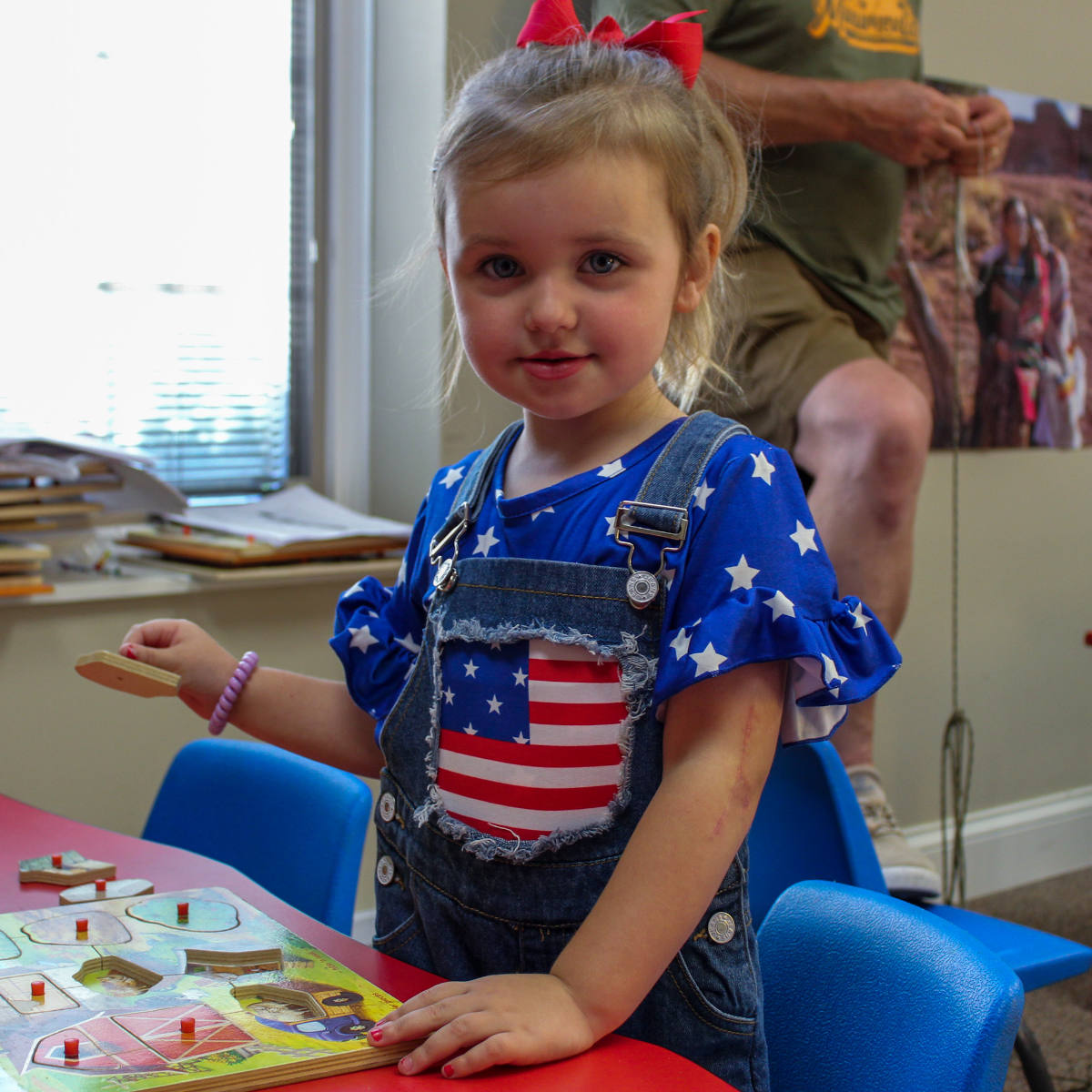 What is the Mission of our 12 Oaks Kids Ministry?
Creating a safe and fun space for children to see, hear, and learn of God's love for them.
Highlight Verse: Mark 9:37, "Whoever welcomes one little child such as this in My name welcomes Me."
How is This Mission Accomplished?
A safe and fun learning environment where volunteers guide children to discover who God is through love, care, music, & prayer.
A place where children explore the truths about God through age-appropriate activities and they will learn that God has a great love for each of them. Volunteers use Bible stories, crafts, and music to guide children in their growing knowledge of God.
Preschool Aged Ministry Meeting Times
Sundays:
9:00am Sunday school
10:15 Worship service
Wednesdays:
6:00pm-7:15pm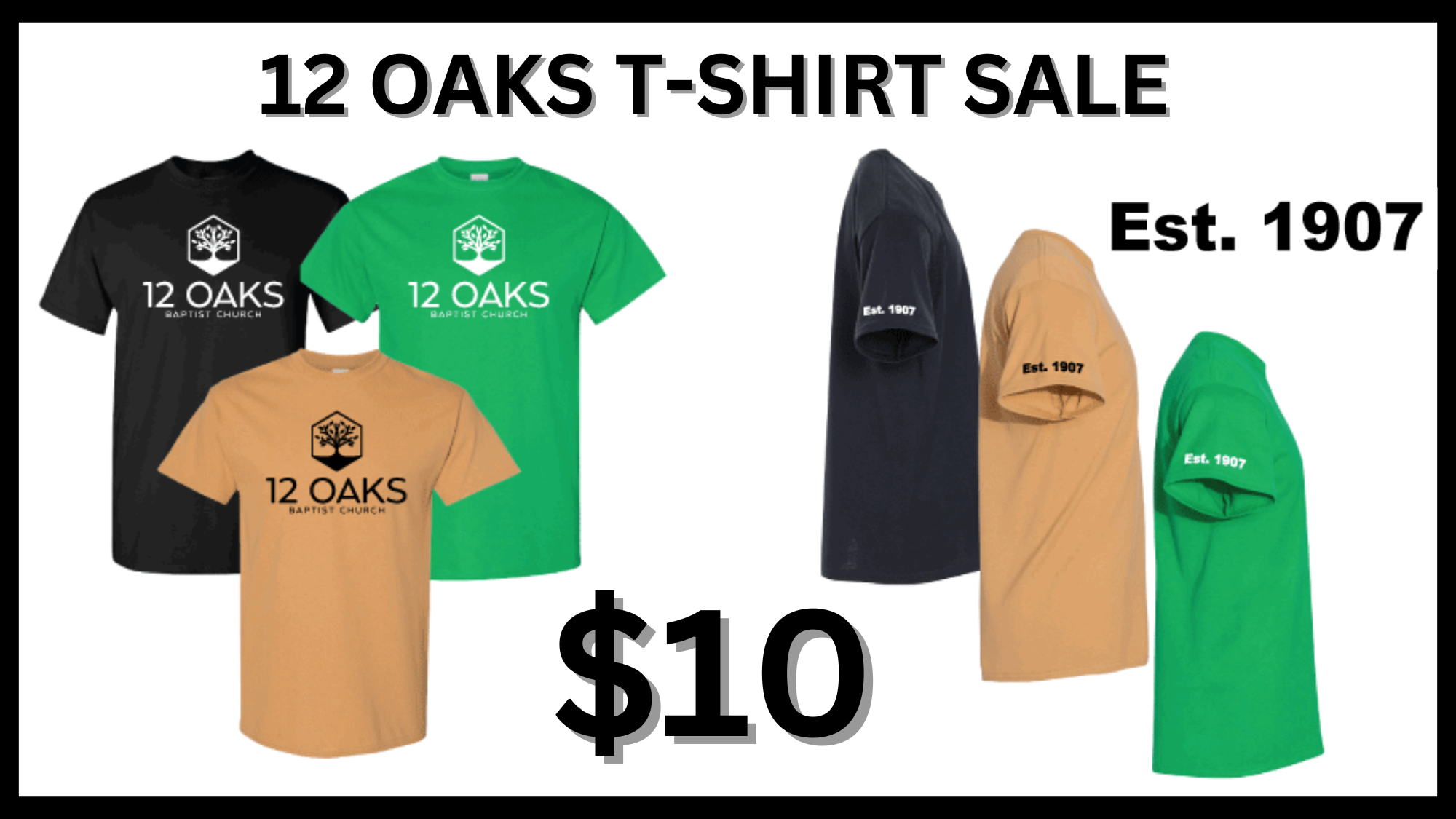 12 Oaks T-shirts for Sale
12 Oaks T-shirts are here in the colors Black, Gold, and Green! Follow the link to purchase.