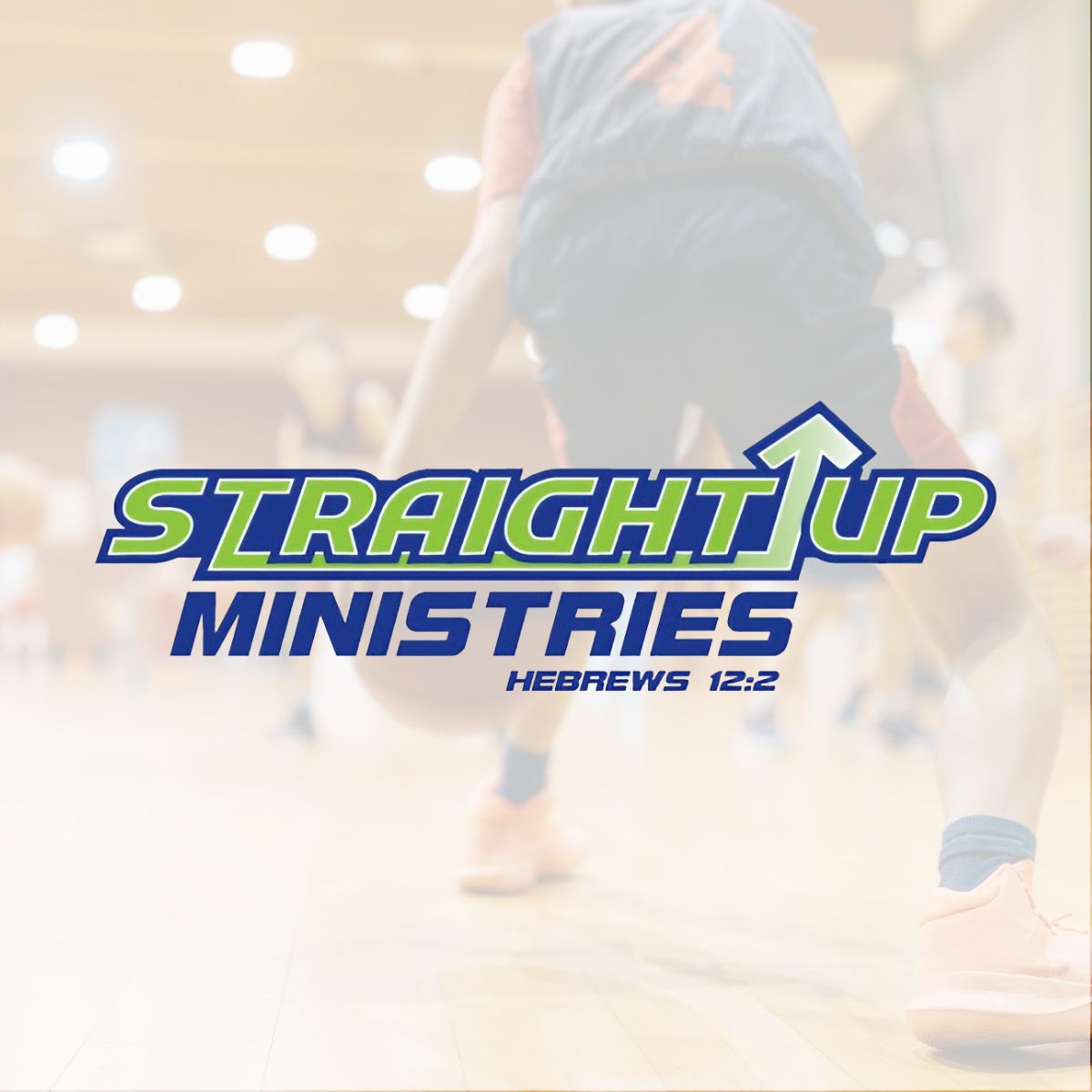 Straight Up is a free basketball and cheerleading ministry with the purpose of sharing the love of Jesus with kids and their families. It is for Kindergarten  - 8th graders and happens during the winter and spring months.
Straight Up Ministries is based on Hebrews 12:2, "keeping our eyes on Jesus, the pioneer and perfecter of our faith. For the joy that lay before him, he endured the cross, despising the shame, and sat down at the right hand of the throne of God." This says "keeping our eyes, " so our goal is to lead kids and families to be Straight Up -- having a relationship with Jesus and helping them develop in Christ-like character.
Straight Up is focused on teaching children the fundamentals of the sport but more importantly the love of Jesus Christ. We share the gospel through Straight Up, in hopes of seeing children and families passionately follow Jesus.
Each season consists of weekly practices and Saturday games. At each practice coaches  teach the fundamentals of the sport and also spend time sharing God's word and in prayer during a devotional time. On game day, each child will receive an equal amount of playing time where they will be able to have fun applying what they are learning in practice, not only about the game but also Christ-like character.