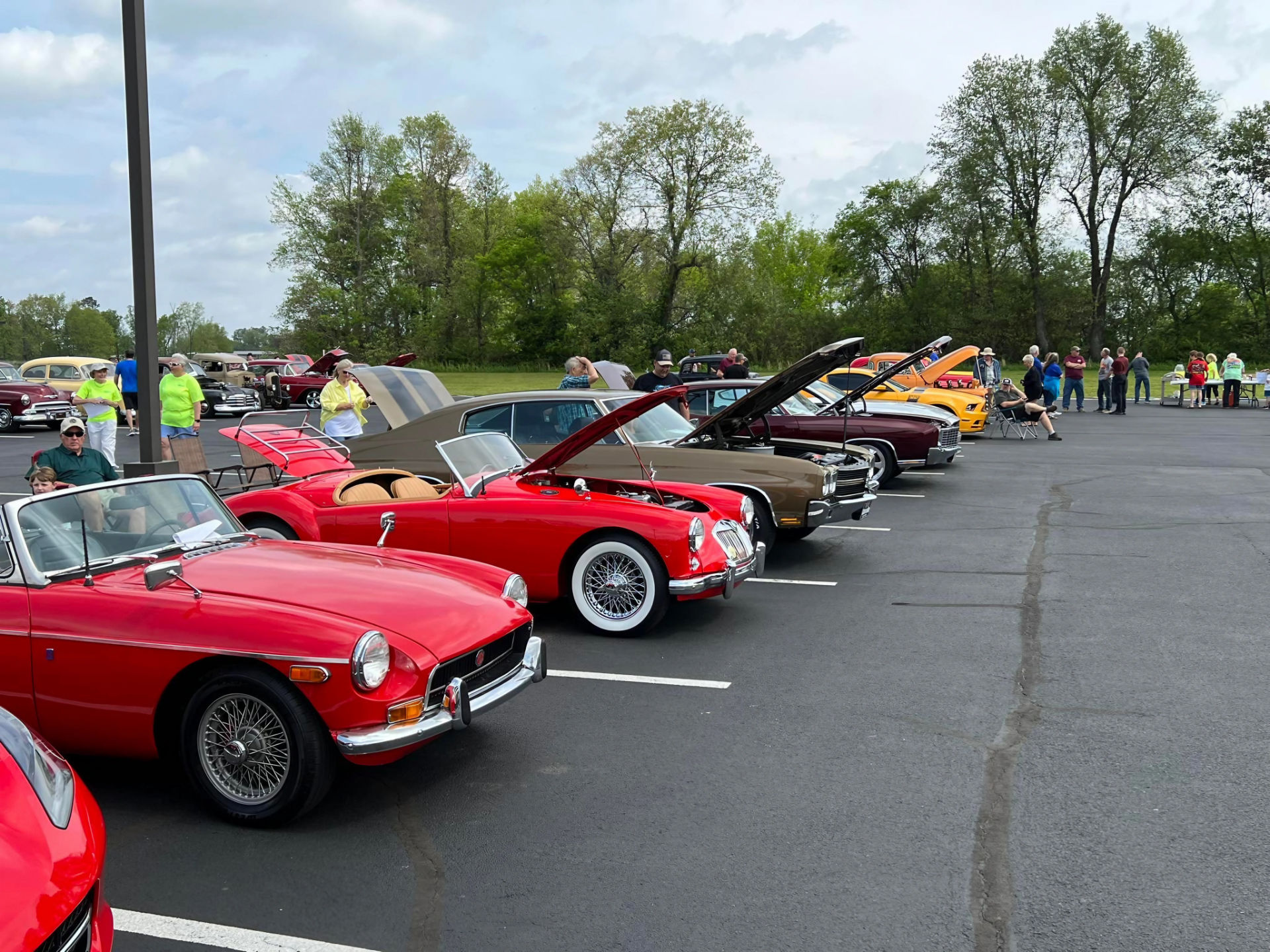 Classics, led by Danny and Rudele Orazine, is a ministry of 12 Oaks that promotes the spiritual and physical wellness of our members 50+ years of age. This is accomplished through hosting activities and programs, such as holiday gatherings, the annual car show, attending conferences, and weekly ministry in several local assisted living facilities. Classics never go out of style!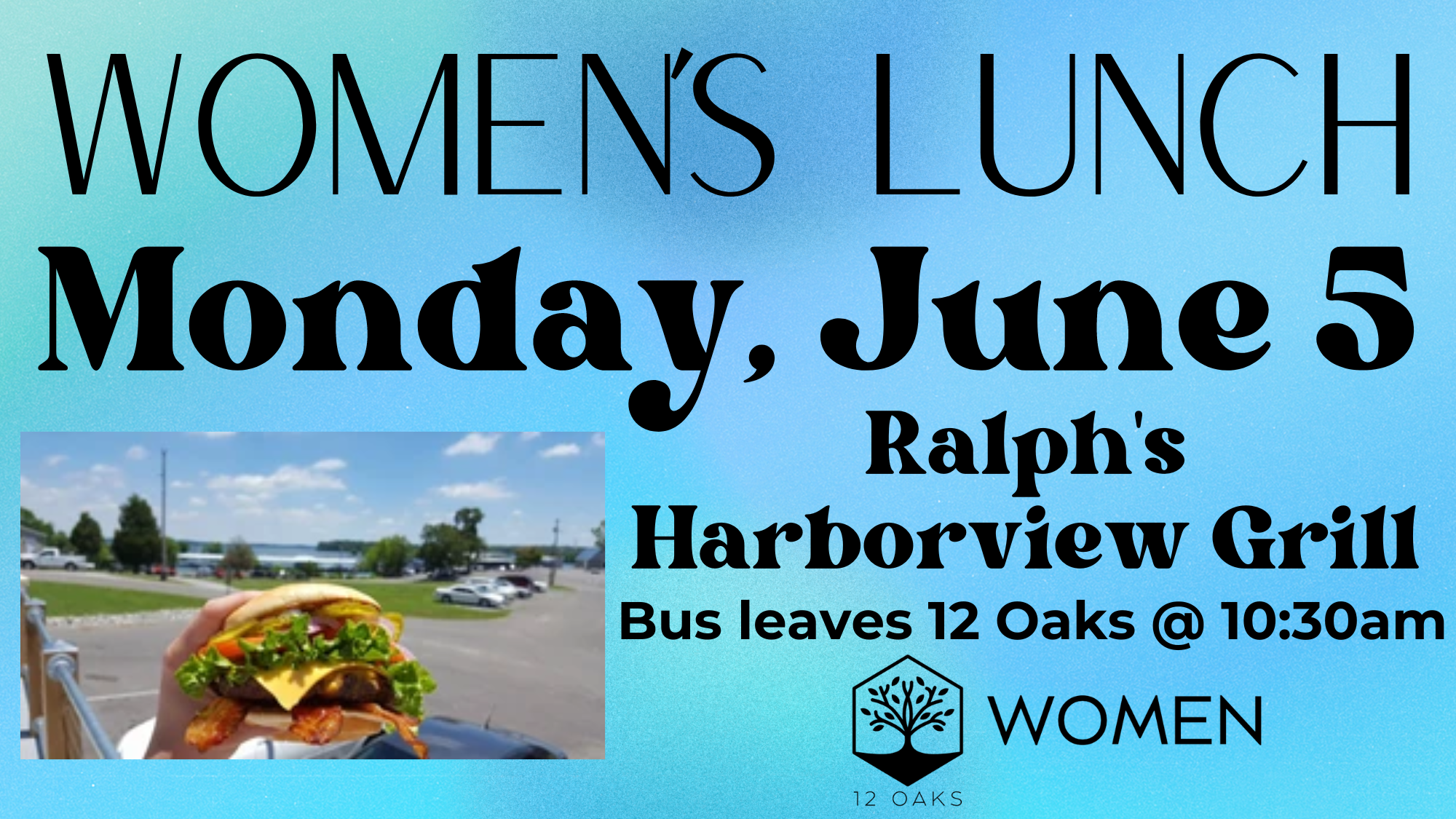 Our June women's lunch will be at Ralph's Harborview Grill in Benton, KY. To ride the bus, meet at 12 Oaks at 10:30am.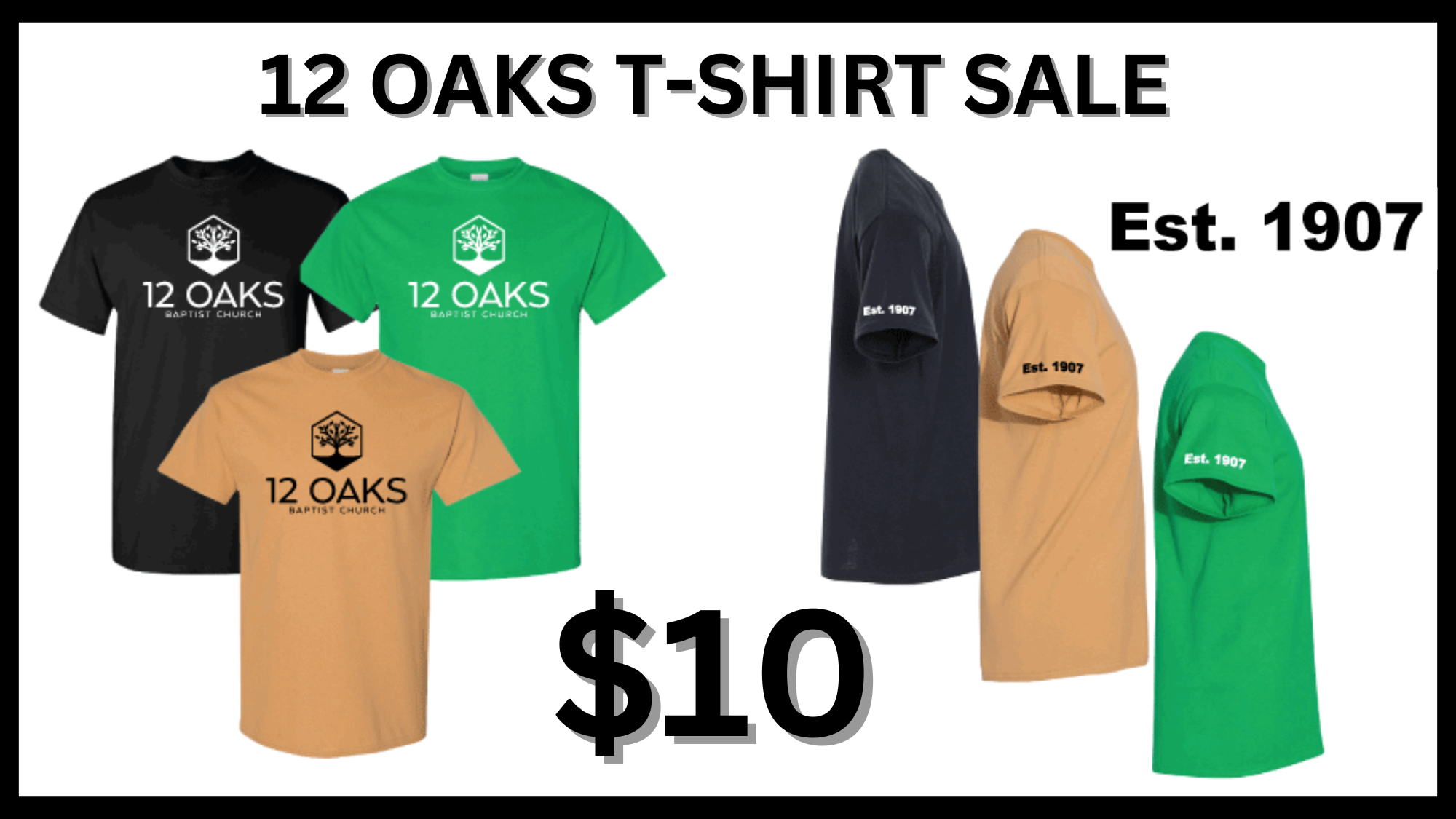 12 Oaks T-shirts for Sale
12 Oaks T-shirts are here in the colors Black, Gold, and Green! Follow the link to purchase.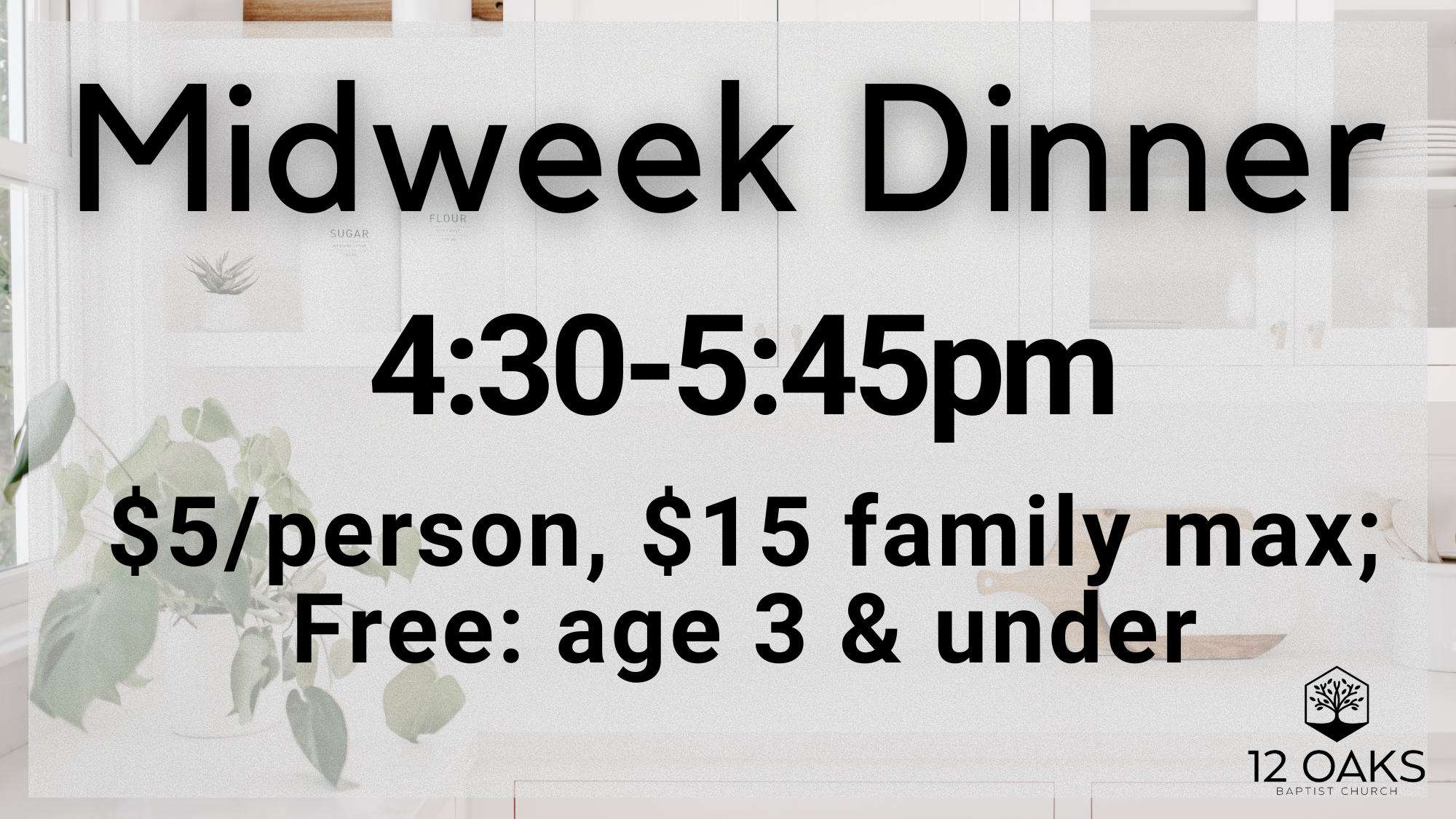 Midweek Dinner Paused on May 24
All Midweek Activities are paused on May 24, and will resume with Summer Midweek on May 31.