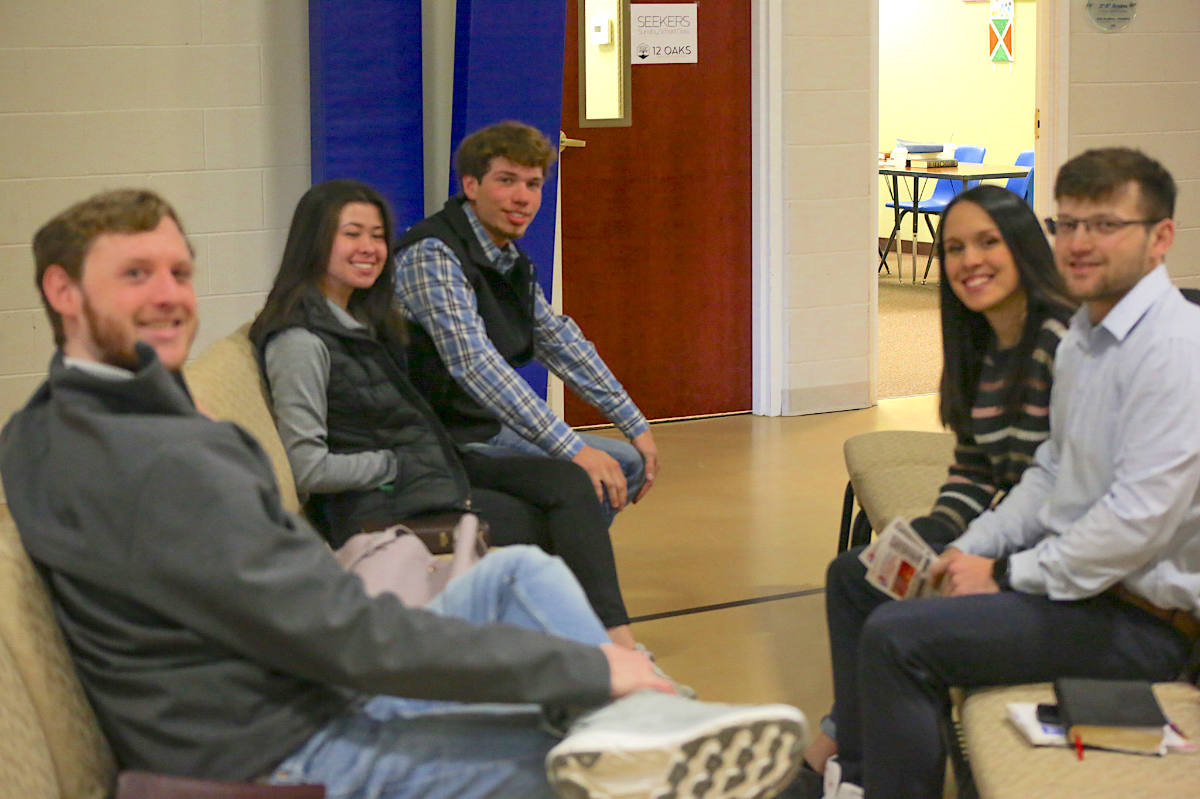 Graduating or graduated high school and wondering what God has in store for you now? Looking for a group of late teen and twenty somethings who have a love of Christ and an heart to serve? Allow God to use you in our college ministry here at 12 Oaks Baptist. Matthew & Cheyenne Gilbert lead this ministry with this amazing group of young adults. Come and join their Life Group this Sunday morning!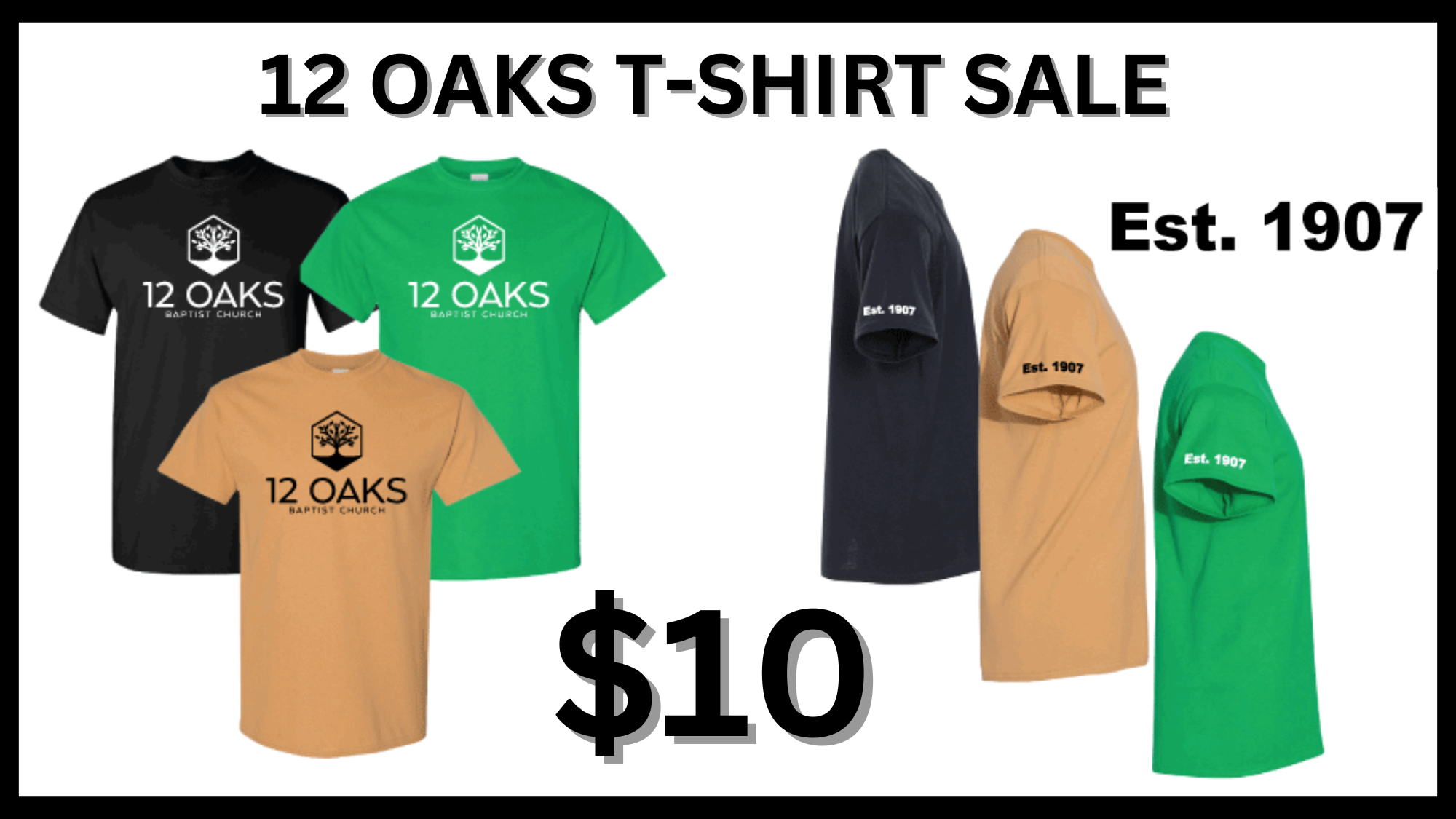 12 Oaks T-shirts for Sale
12 Oaks T-shirts are here in the colors Black, Gold, and Green! Follow the link to purchase.