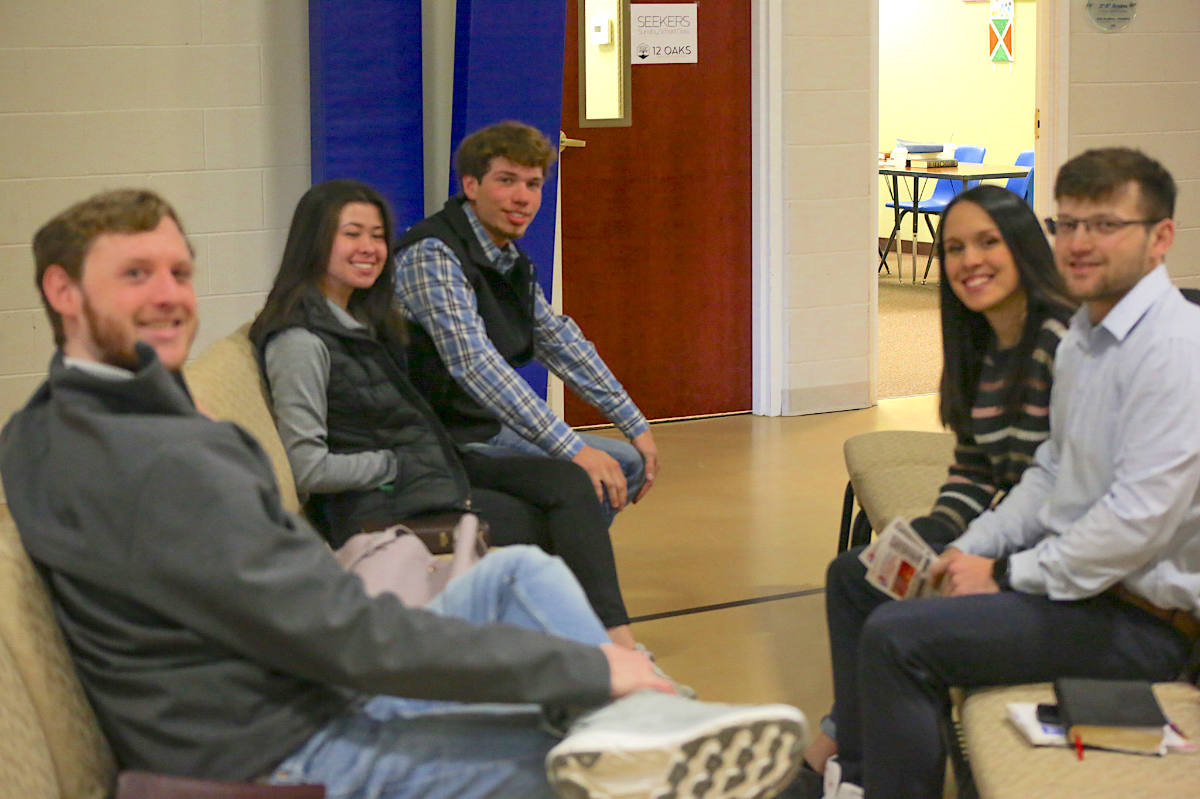 Graduating or graduated high school and wondering what God has in store for you now? Looking for a group of late teen and twenty somethings who have a love of Christ and an heart to serve? Allow God to use you in our college ministry here at 12 Oaks Baptist. Matthew & Cheyenne Gilbert lead this ministry with this amazing group of young adults. Come and join their Life Group this Sunday morning!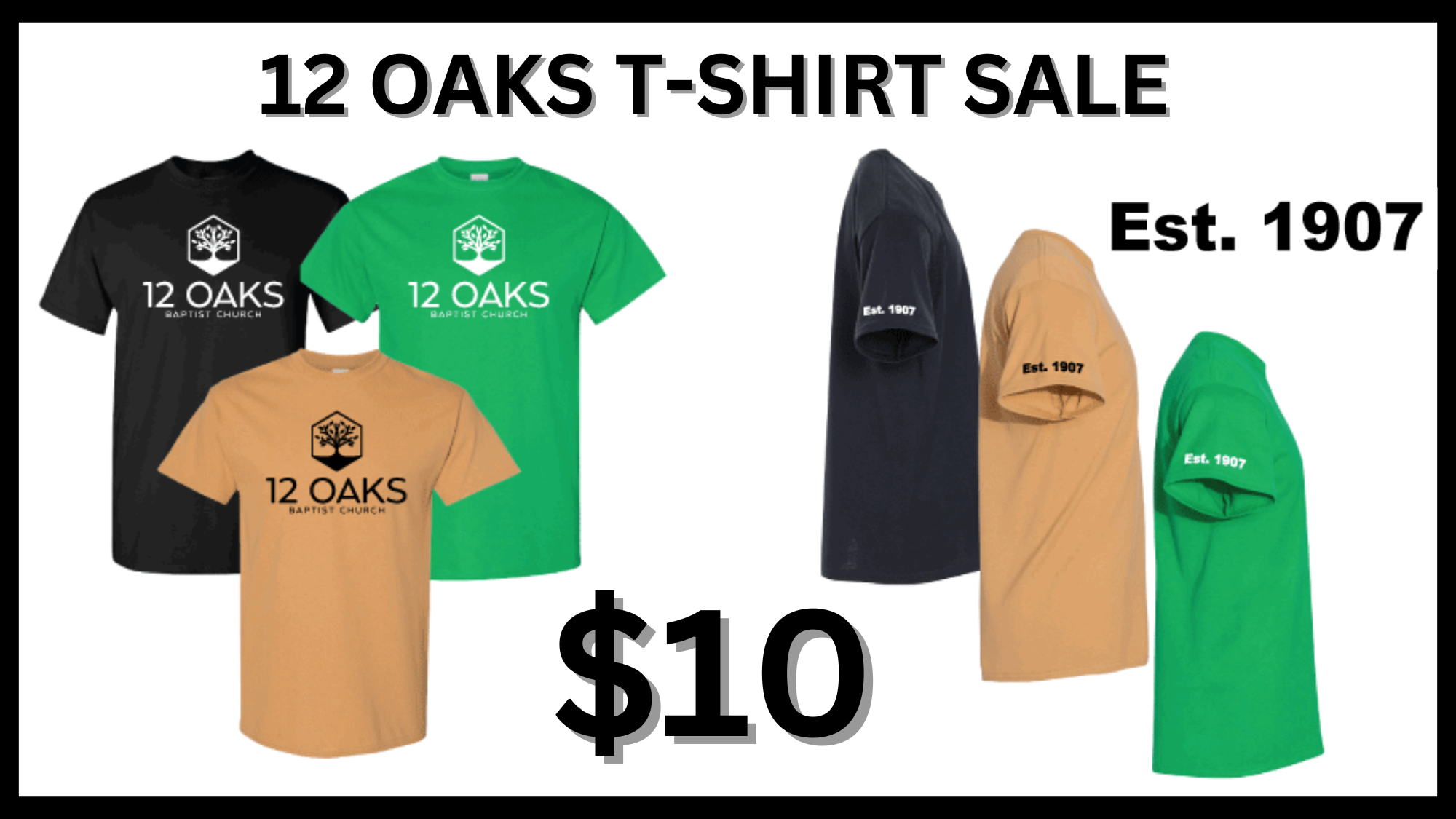 12 Oaks T-shirts for Sale
12 Oaks T-shirts are here in the colors Black, Gold, and Green! Follow the link to purchase.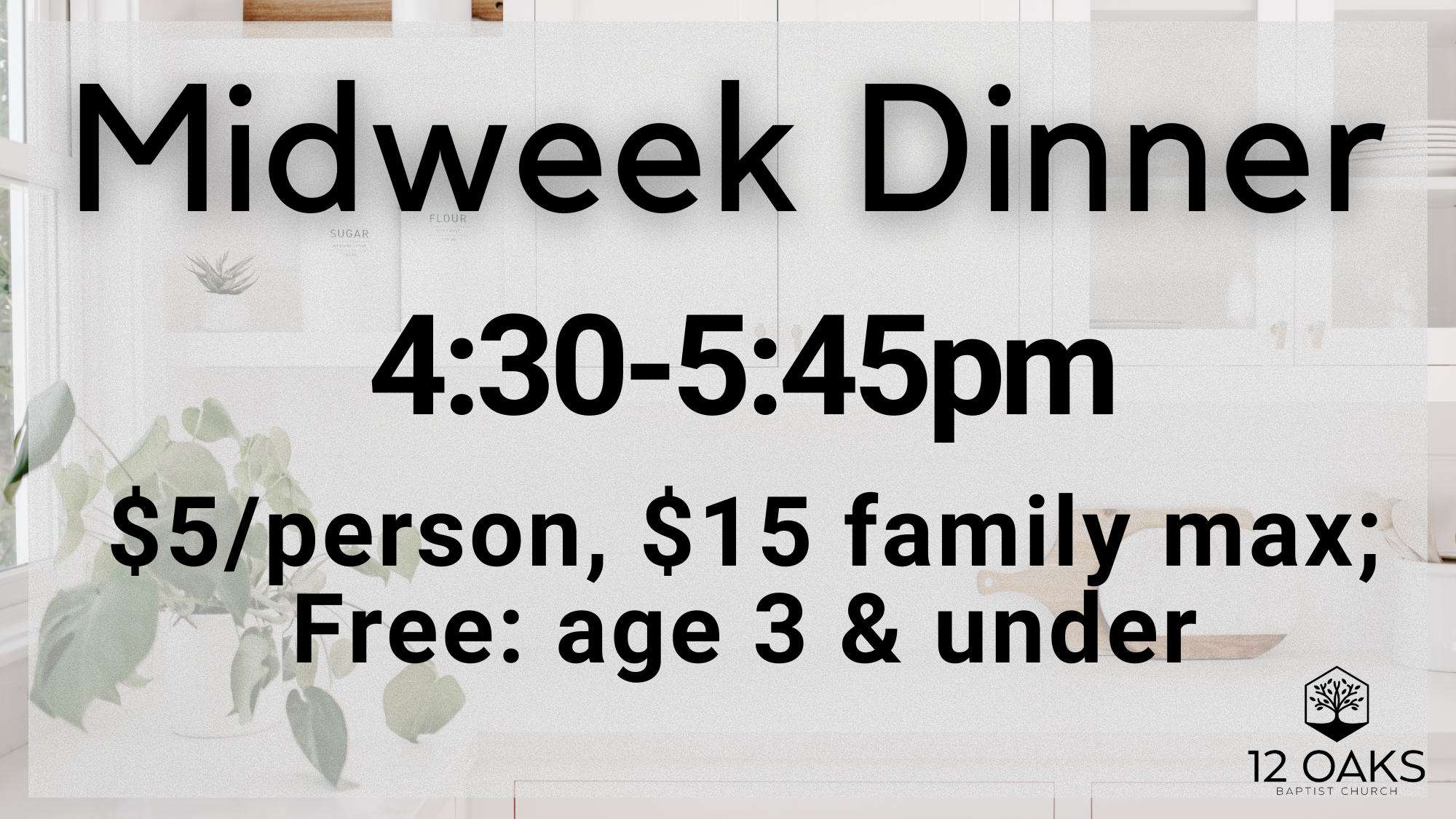 Midweek Dinner Paused on May 24
All Midweek Activities are paused on May 24, and will resume with Summer Midweek on May 31.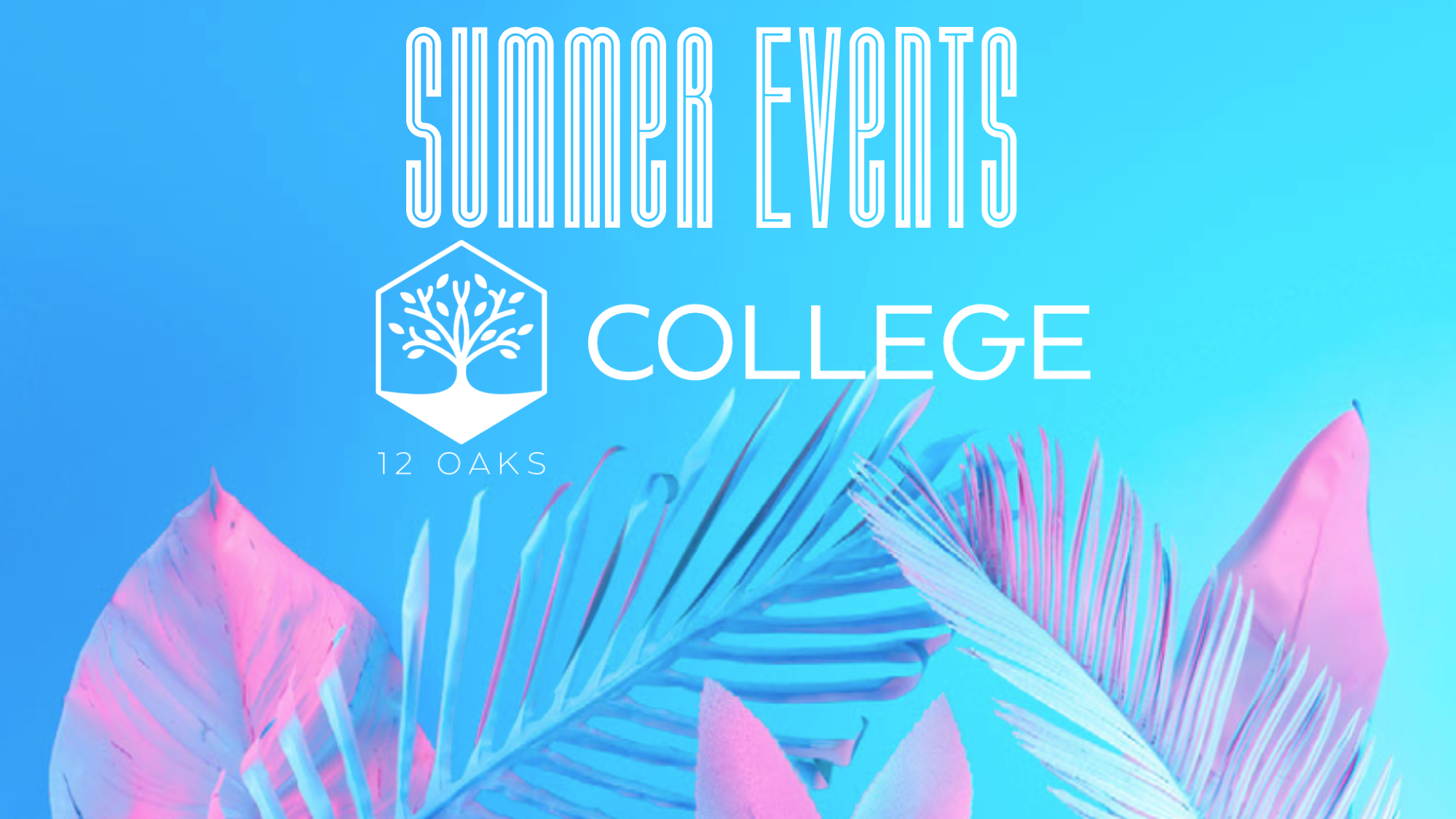 Whether you're in college or are college-aged & in the workforce, you're invited to join us on Tuesday Nights this Summer!
Follow the link to sign up for the schedule and to get the addresses each week.
Contact the office with any questions: office@12oaksbaptist.com.