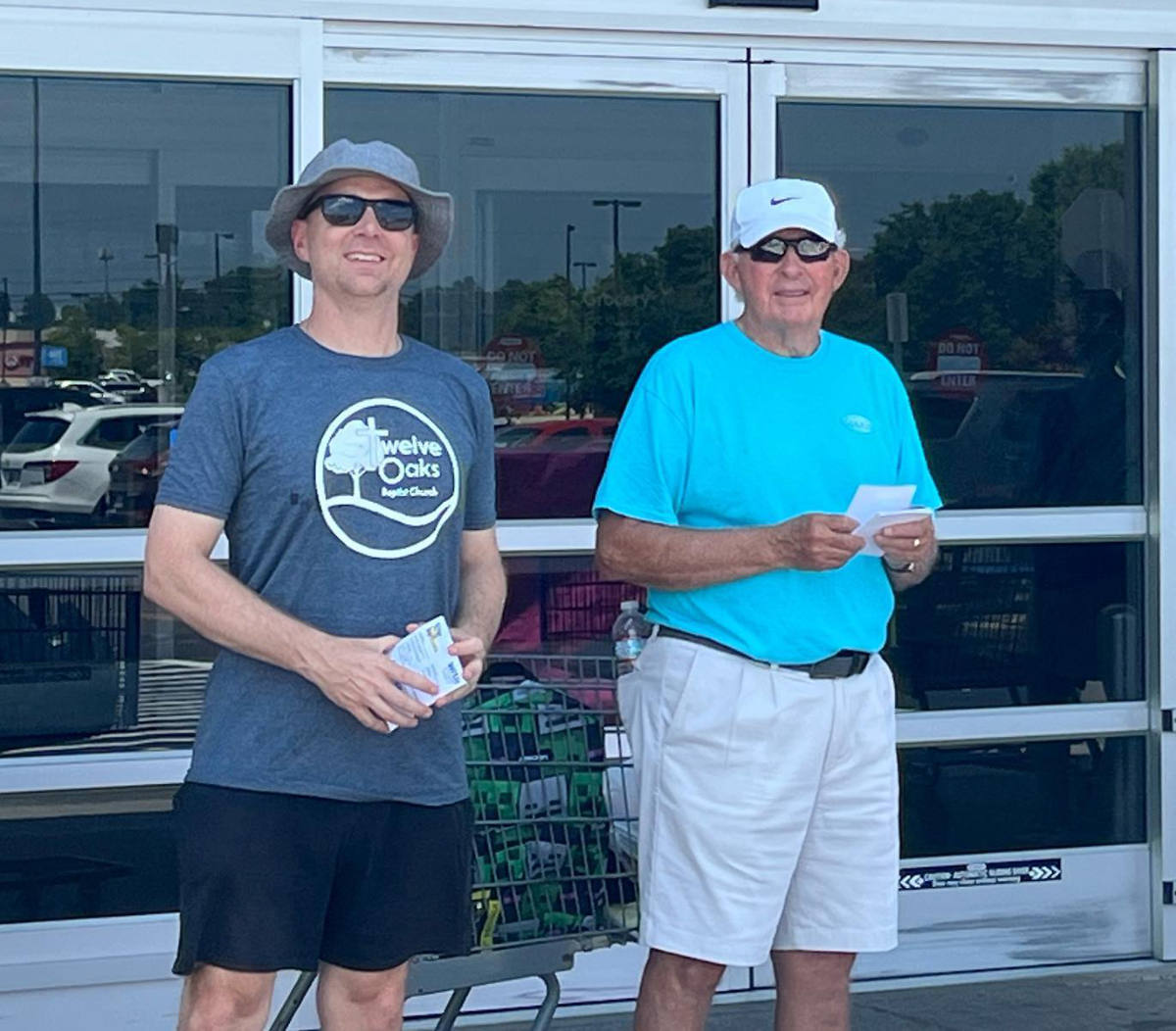 What is the Mission of our 12 Oaks Men's Ministry?
Equipping KINGdom Citizens. One Person at a Time. Until ALL Have Heard.

Highlight Verse: Philippians 1:27, "Just one thing: As citizens of heaven, live your life worthy of the gospel of Christ."
How is This Mission Accomplished?
Sunday mornings there are classes for Men only, who dig into God's Word and learn to apply it to our lives, Loving God Personally and Loving One Another Communally Wednesday evenings are intentional times to exegetically walk through Scripture and learn to apply it to our lives! Eating together, Praying together, Studying the Bible together are all components that Equip Men to Make Progress as Kingdom Citizens.
Men's Breakfast happens occasionally to equip Men to Communally Mature as Members in the Body of Christ. Men's Events happen in order to Love the Lost on Mission and present the Good News of the Gospel of Jesus Christ.
Guns and Golf and everything in between. Men have served together, knocked on doors in the community together, built beds together and will continue to Embody the Habits of a Disciple and Pass Them Along in Relationship.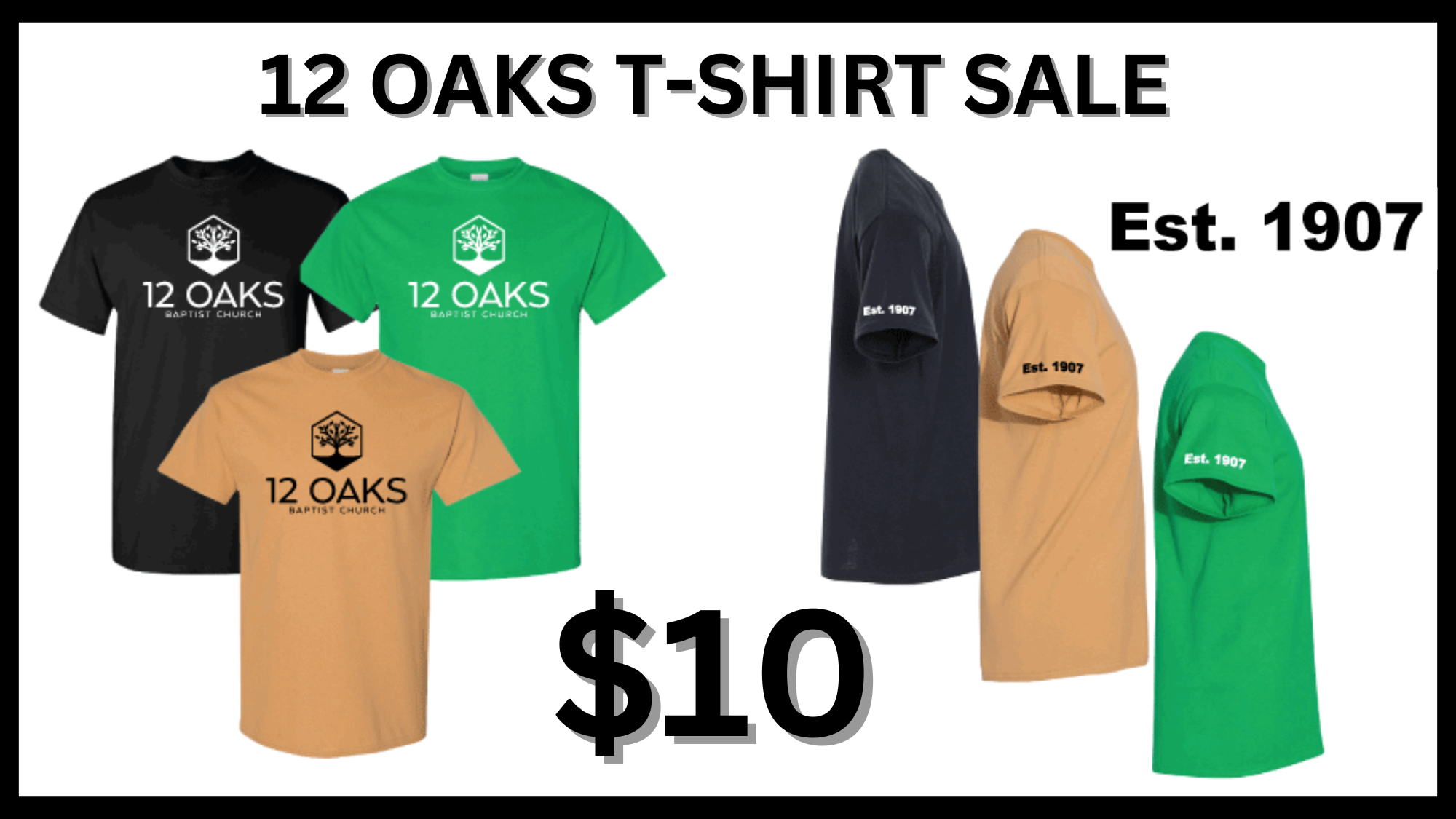 12 Oaks T-shirts for Sale
12 Oaks T-shirts are here in the colors Black, Gold, and Green! Follow the link to purchase.